Zumiez
TSG Meta Satin Oxblood Skateboard Helmet
From TSG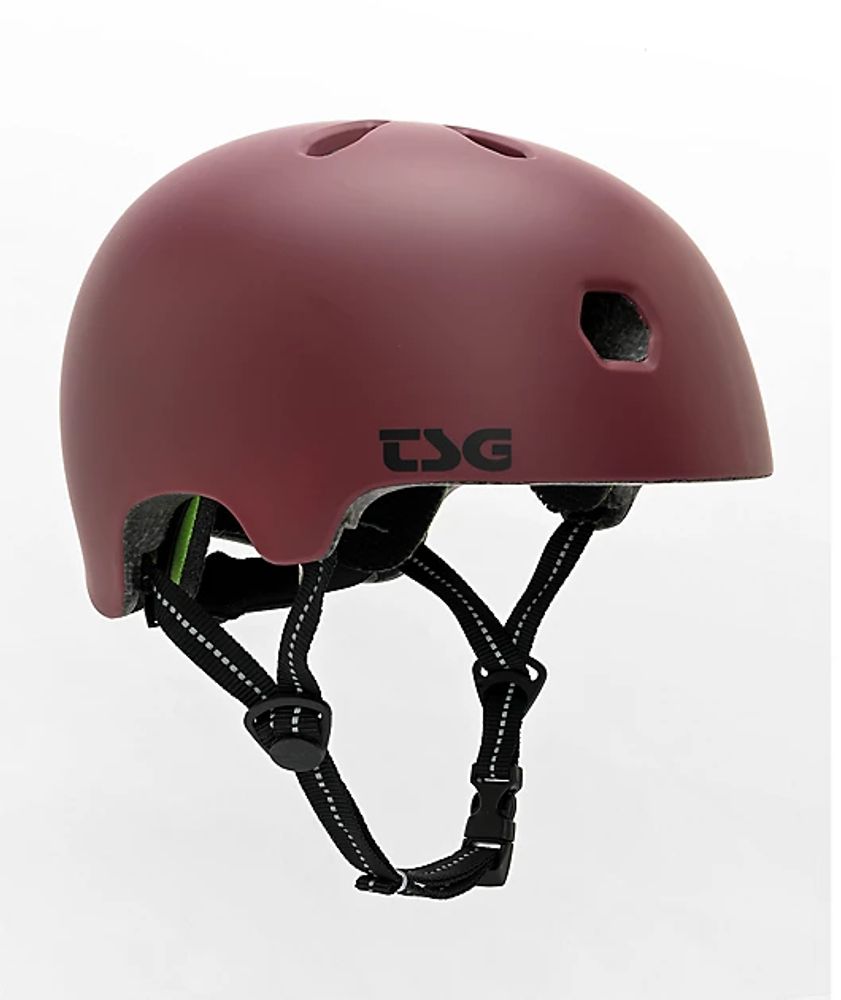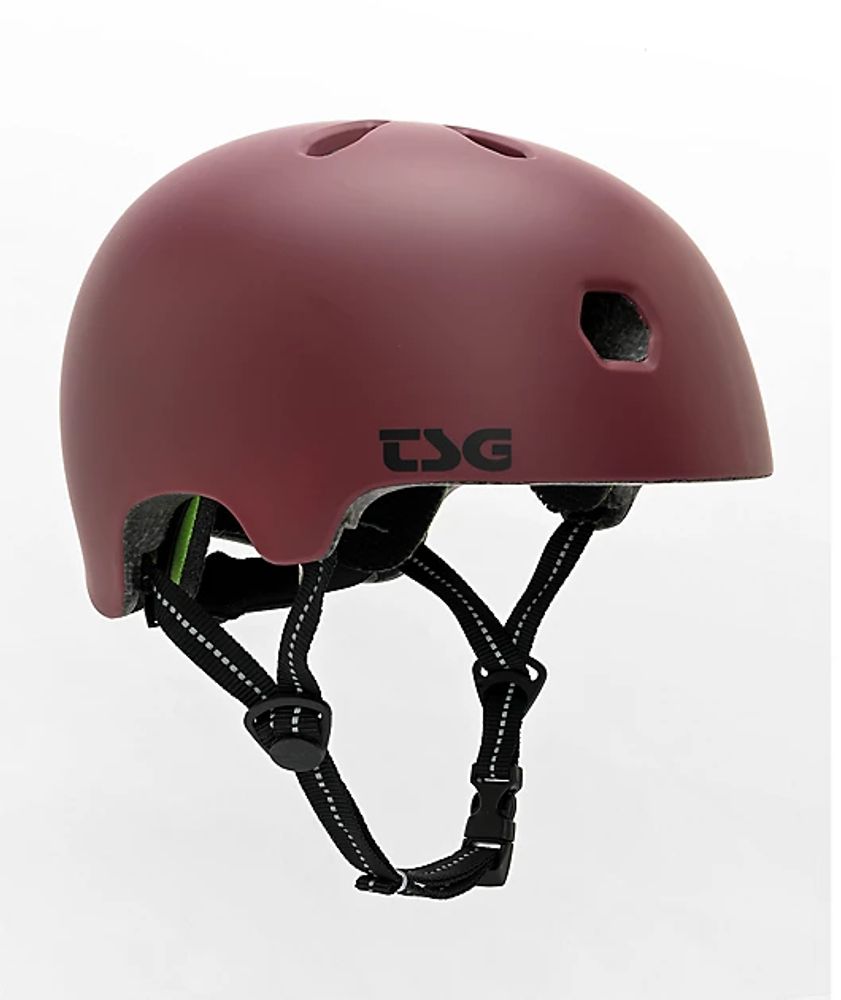 Zumiez
TSG Meta Satin Oxblood Skateboard Helmet
From TSG
In a rich oxblood red colorway comes the Meta Satin skateboard helmet from TSG. Boasting high protection, this helmet is constructed with a In-Mold technique; directly connecting EPS liners to the polycarbonate shell for a much more durable structure overall. Thanks to a low fit profile, your entire head is protected without the risk and danger of cutting off your field of vision or restricting movement vital for being alert and safe. An eleven vent system helps keep your head cool and stop profuse sweating, allowing you to stay fresh for longer. Stay extra safe with reflective straps included, along with reflective sticker in box to add as needed.
Meta Satin Oxblood Skateboard Helmet from TSG.
In-mold construction: the shock absorbing EPS liner is directly connected to the polycarbonate shells, creating a lightweight and strong structure.
Tuned fit system with multiple sized pads included for custom fit.
Dial-fit system: Adjustment wheel located on the back of neck allows for a customizable fit.
TSGs' Snug & low fit design protects entire back and sides of head without impairing vision.
11 vents with air flow channels to allow cooling and prevent profuse sweating.
Premium padding that is pre-formed and quick-drying, machine or hand washable.
Reflective straps for additional safety, as well as reflective stickers in box to add as needed.
Imported.